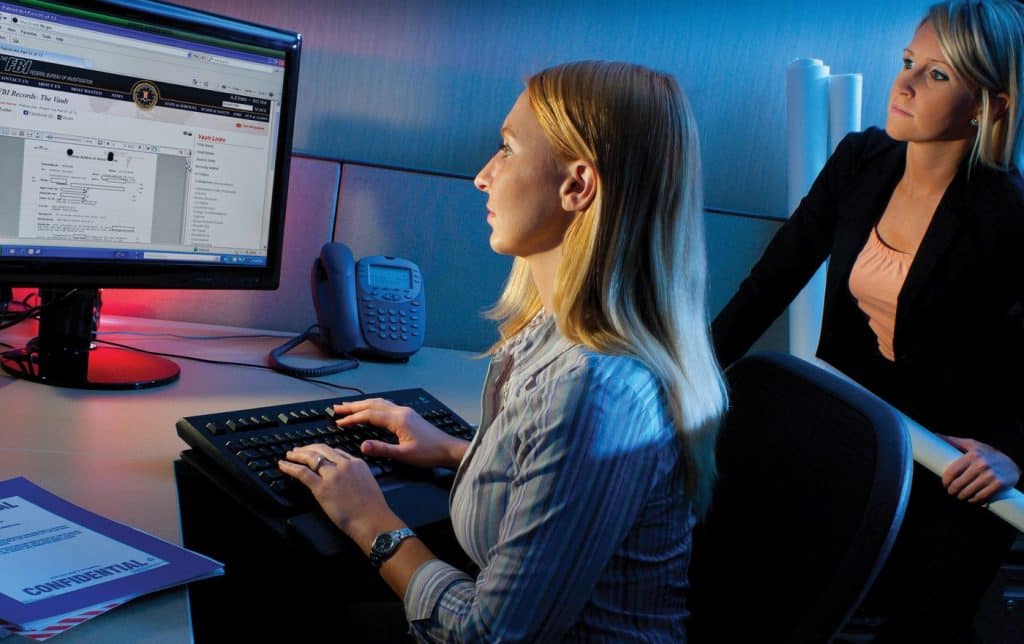 Cybersecurity Analyst
As a Cybersecurity Analyst, you will play a pivotal role securing our clients' infrastructure, data and software. Beyond helping just our clients, you will also make a huge impact and help society as a whole by contributing to our fast moving, passionate efforts to smartly improving and promoting cybersecurity best practices.
Fractional CISO is not a typical cybersecurity consulting firm. Instead of providing just technical support, we focus on delivering the best possible cybersecurity leadership. Our typical clients are medium sized tech firms with significant cybersecurity needs, but they're not quite large enough yet to hire a full-time "C-level" senior security leader, like a Chief Information Security Officer (CISO) or Chief Security Officer (CSO). We fill that gap with our "fractional" CISO consulting services and help guide our clients on their cybersecurity improvement programs.
In this position, you will work as a team with a vCISO client manager to provide cybersecurity leadership and program management directly to our clients. You will work with a wide range of companies across many industries to develop and deliver the components of a good cybersecurity management program, including:
Leading Internal Cybersecurity Audits to ensure our clients' operational environments stay compliant and secure.
Planning and running training exercises to help our clients' employees practice how they will respond to a cybersecurity incident.
Performing quantitative Risk Assessments for clients so they can understand where to make smart investments in their cybersecurity.
Responding to security questionnaires from our clients' customers so they can grow their businesses.
Writing policy documents to build up our clients' cybersecurity programs.
Assisting with evidence collection to help our clients prepare for external compliance audits.
Providing advice and guidance to clients on a wide range of cybersecurity topics.
The right candidate for this position will possess all of these traits:
A passion about solving clients' security challenges
High personal and professional ethical standards
Well-developed technical writing skills
Quantitative or analytical work/school experience
A degree with a cybersecurity focus, or +2 years of work experience in cybersecurity or risk management.
In addition, highly qualified candidates will likely possess technical experience in one of these areas:
Security Operations (SOC)
Secure Software Development Lifecycle (S-SDLC) practices
System Administration (Windows, Linux)
Cloud Administration (AWS, Azure, Google Cloud)
Network or firewall administration
And have one or more of these skills:
Knowledge of security operations tools, systems, and practices (SIEM, WAF, vuln scans, pen tests, system hardening, MFA, SSO, etc.)
Able to explain at a high level how the Internet and websites function
Familiar with core networking concepts, protocols, and common services
Understanding of encryption concepts and SSL/TLS certificates
General scripting or coding experience
Cybersecurity certifications (SSCP, CompTIA Security+, etc.)
Experience with any security frameworks (NIST CSF, CIS, COBIT, etc.)
Experience with any compliance standards (SOC2, ISO 27001, PCI-DSS, HIPAA, etc.)
While we value candidates with operational experience, this role is not the same as a Security Operations Center (SOC) analyst! This job does not focus on routine security tasks like monitoring logs, responding to security alerts, patching systems, or running vulnerability scans. If you have experience as a SOC analyst but are looking for a new challenge that will advance your career towards thoughtful cybersecurity leadership, this may be a great position for you!
We are committed to providing guidance and support to the right Cybersecurity Analyst candidate so they can accelerate their cybersecurity career. What we ask in return is that the candidate bring a passion for cybersecurity, a strong work ethic, and demonstrated excellence in their prior positions or coursework. We value diversity and believe that qualified candidates are just as likely to come from a non-traditional work or educational backgrounds.
Note: Please include a short cover letter with your application explaining your interest in the position and cybersecurity. Applications without a cover letter may not be processed.
We are open to sponsoring a H1-B visa for the right candidate.
Fractional CISO enables client sales, reduces its risk and helps them comply with cybersecurity standards by providing expert cybersecurity advice. Our CISO as a Service offering delivers flexible cybersecurity leadership tailored to the needs of each client organization.
Please check out our Fractional CISO Fundamentals program to see if Fractional CISO would be a good cultural fit for you.
Our employees follow the standard Code of Ethics as defined by the (ISC)2.
Our office is conveniently located next door to the Riverside T stop on the Green Line in Newton, MA. We have easy highway access to I-90 and I-95.
Note: The candidate will spend a majority of his/her working time in our Newton, MA office. Approximately three days per week.
How to Apply for the Cybersecurity Analyst Position:

A successful Cybersecurity Analyst candidate will be subject to a background check.
To further your career please apply on Indeed.